Welcome to Hogan Transports!

Thank you for your interest in Hogan Transports! With Hogan, Experienced Class A CDL truck drivers will get the personal attention that makes a truck driving job easier and more pleasurable. Sometimes, it's as simple as a fleet manager who picks up the phone instead of ignoring a truck driver's call. Maybe, it's someone who knows what routes truck drivers prefer and gives you the loads you want. In addition to excellent pay and unmatched home time, we do everything we can to support our drivers.

We now have openings in a high income dedicated home weekly fleet!

Type of freight: Dry van, store deliveries $5,000 sign on bonus!

Pay: Drivers average $1,200 per week. Top performers exceed $85,000 yearly!

Orientation: 2 day orientation with paid transportation, single hotel room, and meals. 

Equipment: New International Pro Stars, all APU equipped.

Benefits:

Medical dental and vision benefits

Requirements:

21 years or older

6 months tractor trailer experience with a Class A CDL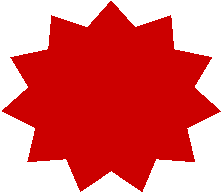 If you're ready to move to a HIGH INCOME position, fill out the form below to let us know you're interested, or call Sandy at 717-241-4299!

Address (City, State and Zip)

Message: (accidents, tickets, amount of experience)